PODCAST PULSE
New releases in the audio space

The younger generation is making a significant impact on the podcasting scene, wholeheartedly adopting podcasts as a source of both entertainment and information. Recent reports indicate that within Gen Z alone, monthly podcast consumption has surged significantly over the past five years. With their wide-ranging interests, spanning from social justice to pop culture, they are fueling a remarkable increase in both podcast creation and listenership. As a result, they have become a generation to closely follow in the ever-evolving realm of audio storytelling, a development that is music to our ears. Stay tuned as we spotlight the latest voices making a resounding impact on the cultural landscape.

RE:GEN REPORTS
In June, PUMA took significant steps towards a more sustainable future with the launch of its RE:GEN REPORTS podcast series, placing the spotlight on ten Gen Z leaders who are actively driving change. Explaining that a sustainability report as a podcast has never been done before in its industry, PUMA believes it is an important step to connect with Gen Z audiences and open up these important conversations through episodes that will serve as a platform for bringing together emerging trailblazers, industry experts, and visionary individuals in thought-provoking conversations about human rights, sustainable and healthy living, and upcycling.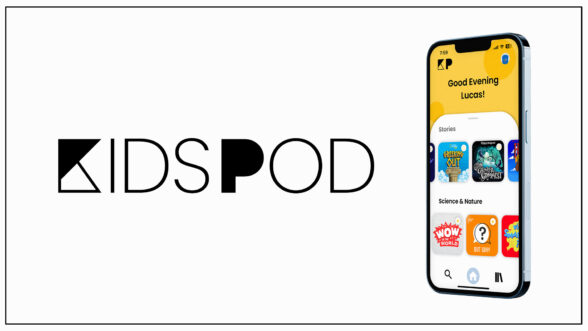 KIDSPOD
Founded by parents who were frustrated by the lack of accessibility and discoverability in the kid's genre, KidsPod's mission is to connect families all over the world to the power of audio by offering a cheaper alternative to major podcast platforms while also providing a safe and interactive space for families. Targeting kids ages three to 13, the new KidsPod app has a catalog of more than 300 podcasts on topics ranging from science to bedtime stories, including titles from APM Studios, Tinkercast, and National Geographic Kids.

TBH
In an era where a significant portion of news reaches young people through social media channels, a noteworthy local initiative crafted by KALW, the San Francisco-based public radio station, has emerged. This program serves as a platform to amplify the voices of Gen Z, and it takes the form of the Summer Podcasting Institute, along with the subsequent podcast titled "tbh," which is created by, about, and for teenagers. For students with a passion for journalism, this institute assembles an enthusiastic and diverse cohort of high school students or recent graduates. Here, they acquire a range of skills and leverage their unique life experiences to connect with a broad audience, marking a crucial step in promoting young perspectives in media.