VIRAL NEWS: LOFI GIRL LORE, ARIANA GRANDE, & HARRY POTTER TV SHOW
A peek into the topics buzzing at Cassandra

Friday is here already, so it's time for us to dive into the most talked-about topics on the interwebs this week. Culture moves fast, and we at Cassandra try to move even faster to keep up with all the relevant issues Gen Z can't stop talking about. This time, we solve a niche community mystery, listen to what a pop mega-star says about her own body, and examine the uproar around a certain magical story that rhymes with Larry Otter. So buckle up because we're jumping right into this edition of viral news!

LOFI GIRL DISAPPEARED!
... at least for a few hours! The incredibly popular ongoing live stream that keeps tens of thousands of chill-music lovers company every day (and night) decided to step out of her room for a little bit for the first time in the history of the Youtube channel. So while the lofi music kept playing, the stream only showed our study buddy's empty room and a blinking window in the distance. The community panicked for 24hrs trying to figure out What happened to Lofi Girl? Eventually, the camera slowly panned over into the blinking window in the distance, discovering a new room. This new blue space was occupied by none other than "Synthwave Boy." Lofi Girl's new companion played synthwave music for a few minutes until the camera returned to the familiar room, and our study companion returned to her work. This expansion on what is now deemed "Lofi Lore" kept the community engaged and was a perfect launch for the new channel in the Lofi Girl-verse.

ARIANA GRANDE & BODY SHAMING
Ariana Grande, one of the biggest names in the music industry, went to TikTok to address her fans about the recent wave of comments and concerns expressed online about her current health and weight. The singer —now rocking a blond look thanks to her upcoming role as Glinda in the movie adaptation of the Broadway musical, Wicked— invited people to reflect on the public's need to comment on everyone's body. Even when coming from concern, she challenges everyone watching to keep opinions to themselves if they're not entirely informed about the overall health of others. She also clarified that she's currently healthier than ever. Even though concerned videos calling out Grande's weight change were raking in over 4 million views only days prior, the response to her plea has been overwhelmingly positive, with comments of support, admiration, and reflection about what people should and shouldn't be discussing about other people's appearance.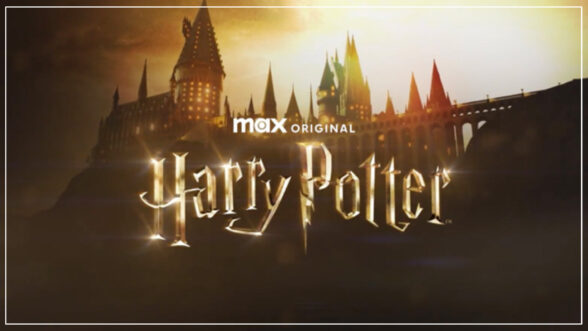 HARRY POTTER TV SHOW ANNOUNCED
Fans of the book series rejoiced because this week, Warner Bros. Discovery announced that an epic ten-year-long show about the Wizardly World is coming to the newly named "Max" platform, previously known as HBO Max, in 2025. The tv show is supposed to go in much more depth into each of the books and show storylines and plot points the movies had to leave out due to timing and budgets. For the most avid fans, this news was received with both excitement and skepticism regarding how necessary it is to retell the same story of the movies. For others, the conversation revolves instead around the author of the books and known activist against trans rights, JK Rowling, who will serve as Executive Producer of the series. Gen Z took to the internet to talk about how the writer has been actively villainizing transgender people for years and to call out for a general boycott of the show. Meanwhile, Harry Potter himself, actor Daniel Radcliffe is proving to be quite the opposite of Rowling by speaking up about LGBTQ+ matters and having honestly enlightening conversations in partnership with organizations loved by Gen Zs like Trevor Project.