VIRAL NEWS: CINEMA SWIFTIES, CELEB PDA & SURPRISE SPLITS
A peek into the topics buzzing at Cassandra

Another week, another weekly recap of viral news! Culture moves fast, so we at Cassandra keep our eyes and ears open to catch the most relevant topics young people can't stop talking about. The socials have been in overdrive this week with all the celebrity news to dig into. Today's happenings include Taylor Swift coming soon to a movie theater near you, a celebrity couple's surprising split, and another celeb couple hard launch their relationship. So, let's dig right into this week's edition of viral news.

$100MILLION MOVIE
Exciting news for all Swifties out there! If you missed out on grabbing tickets for Taylor Swift's Eras Tour concert, you're in for a treat, as you'll soon have the chance to experience her groundbreaking performance on the silver screen. Taylor Swift recently revealed that her Eras Tour concert film would hit movie theaters in October and Eras attire, friendship bracelets, singing and dancing are all encouraged. With presale tickets flying off the shelves, box office experts are now envisioning a staggering $100 million opening weekend for the film, thanks to the brisk advance ticket sales. The frenzy has prompted both large and small theaters to include extra showtimes to meet the demand. And the cherry on the top of all of this? There's even talk of new Eras Tour merch being sold!!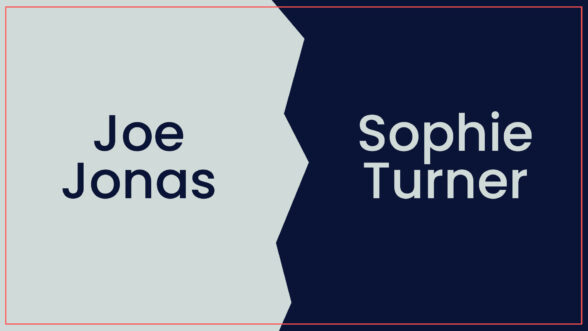 SHOCK CELEBRITY DIVORCE
Joe Jonas and Sophie Turner, had a love story that seemed like a fairy tale- until it wasn't. Their seemingly perfect marriage took an unexpected turn when Joe filed for divorce this week after four years, stating that his marriage was "irretrievably broken." However, sharing a joint statement on Instagram (with comments deliberately switched off), the couple expressed that they had mutually decided to amicably end the marriage, leaving fans with an abundance of unanswered questions about the unraveling of their once-idyllic union. Yet amidst the drama, one detail appears to be receiving an excessive amount of attention: the fact that Joe has reportedly been the primary caregiver for the couple's two children while Sophie is out of the country filming a movie. The fact that Joe has garnered praise, while Sophie has faced unwarranted criticism has sparked conversations about how if the roles were reversed, would this even be a noteworthy topic of discussion?

OFFICIAL COUPLE ALERT OR PR STUNT?
While rumors have been circulating for a while, it's hard not to be a bit skeptical. Especially with stories of a shrewd entrepreneur launching a 'quiet luxury' brand and one of Hollywood's most in-demand actors promoting a new movie, one might question the authenticity of the latest celebrity power couple making their public debut at none other than Beyoncé's birthday concert. When Kylie Jenner and Timothée Chalamet decided to take their romance public, they did so by indulging in some serious PDA right in front of massive crowds. Their very steamy relationship has sent TikTok into an absolute frenzy this week, giving rise to a cascade of memes and snarky comments.